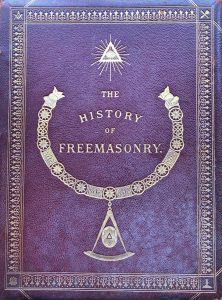 History of Freemasonry
There are generally thought to be three phases in Freemasonry. Firstly in the Middle Ages, working masons started to organise themselves into groups or Lodges. Then other members who weren't necessary masons, or 'accepted', were admitted. And lastly men who were educated and who could be masons, or 'speculative', were allowed to join.
Middle Ages
No one is completely sure why and where Freemasonry started. The general feeling amongst people is that it comes from the gathering of trained stone masons who built the stunning castles and majestic cathedrals of the Middle Ages.
1600's
By the mid 17 century there was a site in Great Queen Street, London, consisting of a tavern house fronting the street with a Grand Hall in the garden. There is now evidence of gentlemen being made Masons in non-operative Lodges.
1700's
In the early 18 century some London Lodges, which had meet for some time, came together and declared themselves a Grand Lodge and elected a Grand Master, and thereby formed the first ever Grand Lodge. Soon they had published their first rule book and now also covered some areas outside London. Grand Lodges of Ireland and Scotland followed and Freemasonry spread overseas. Then a rival Grand Lodge was formed in London calling themselves the Ancients. The two existed together for over 60 years, but not talking to one another.
1800's
The 19th century saw Freemasonry grow, and then the two Grand Lodges in England united to form the United Grand Lodge of England (UGLE). This union led to level of standardisation in Masonry. A total of nearly 650 lodgers worldwide now existed.
1900's
Grand Lodges were formed in Canada and Australia but still 2,800 Lodges had been formed in the UGLE. During and after the two World Wars nearly 1000 new Lodges were created.  in 1967 there was the 250th anniversary of the Grand Lodge and HRH The Duke of Kent was installation as Grand Master and still holds that same office today. We now look forward to celebrating the tercentenary of Grand Lodge in June 2017.