Back in March 2017, I received an email from the contact page of our web site from a Malcolm Tresadern who stated that his father George, who sadly passed away last year, was made a member of our lodge in 1953. He had in his possession his masonic bible and a stewards medal dated 1974 and wondered whether we would like these items for our archives.
From a quick check I could see that George was our W.M. in 1968/1969 and asked for a photo of him to add to our Web page.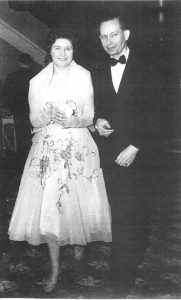 George at a Lodge Ladies Night with his wife.
In addition to the Bible and Stewards medal, there were a couple of interesting documents which I have copied below: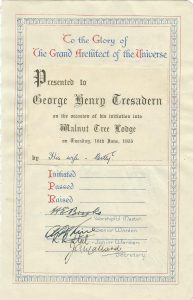 Here is  an interesting Pamphlet, well worth a read!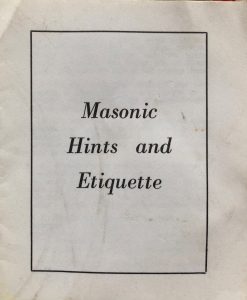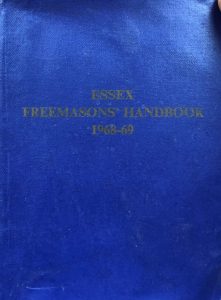 The Bible presented to George on his initiation